We are Steven and Lauren Davis, of Davis Photo Arts.
STEVEN brings a lifetime of high-tech industrial experience to photography and applies all his talents to every project. He has a deep understanding of both natural light and strobes, often combining the two in challenging environments to produce the best images possible for our clients.
He loves the quiet of remote places, a warm fire in the mountains, the howling of wolves or barking of coyotes late in the night, and that first cup of coffee on a cold morning.
LAUREN is an Holistic Veterinarian, a Personal Defense instructor, and worked previously in the advertising industry. She brings a lifetime of art involvement and clinical skills to every project, and her calm reassuring nature is vital to the supportive and creative environment our clients have come to value so deeply.
She enjoys basking in the power of waterfalls, the sounds of the night while out in the wild, brisk mountain air and warm days swimming in the back country.
TOGETHER, we promote a secure and liberating space in which our clients are free to experience and live their photographic dreams. Our clients notice the difference both in the final images and in how they feel about their experience with us, often returning with more involved and expressive projects in mind
Those who choose us seek to create deep meaningful memories and amazing artwork in epic natural settings. To that end we travel with you as both guide and documentarian, encouraging you as you create life-affirming experiences. During breaks, we remain in the background allowing you to explore the environs at your leisure... for as many days and in as many locations as your dream requires.
To ensure our clients have a customized experience free of limitations, we do not offer package deals in canned settings. We work with you to choose the time and place that best enables your dream, whether that be a local waterfall lined with spring flowers or a far-away mountain peak draped in fall color. And if you require a more controlled setting for individual or couples portraiture, our humble on-site studio is even equipped with a wood stove and hot cocoa for cold winter days.
Our dream is the creation of imagery that gives our clients beautiful memories. Those memories start with unleashing your own imagination. We look forward to exploring those possibilities with you!
<!*********************************** begin video section>
How we do what we do!
WHEN YOU BOOK WITH US, you receive our commitment to create images that tell your story with a masterful combination of artistic passion and technical skill. You also receive the benefits of our love for the outdoors, as well as for each other, which inform our photographic style and our ability to guide you in exploring the moments we capture.
DURING YOUR FIRST CALL, we'll discuss how to achieve your creative desires within your budget, formulate your timeline, and set a tentative location and date. To formalize your reservation on our calendar, we require payment of deposit, after which we'll create your personal account on our website along with your password-protected image gallery - your own private space for reviewing your images and ordering prints. We also send a welcome packet detailing all you'll need to know to prepare for your upcoming session along with our contract to be signed digitally.
Full payment is to be made 1 week in advance of your session.
DURING YOUR SESSION, we help with posing, adjustments to wardrobe and relaxing in front of the camera. We allow ample private time for you to explore, to take in the experience and to recharge between locations; we feel this is critical to both your images and your memories. We endeavor to create genuine and artful images of you - the real you, the best you possible.
IN THE WEEKS THAT FOLLOW, we edit and polish your images to perfection, load them into your private gallery, and send you an email with a direct link to your images. You'll be able to review the images, preview different crop ratios, and more before ordering print products. Your gallery is active for an entire month so you have ample time to choose the perfect prints. We are available to assist you in choosing print sizes and options, help with book layouts, and answer all the questions that come up along the way.
Your experience doesn't have to simply end with the ordering of prints! Often, our clients love their experience so much they engage us in further adventures! We welcome return clients with preferred scheduling and discounts. We gladly reward referrals!
<!*********************************** begin 'products' section>
It is our belief that photographs are meant to be printed and displayed, and that the value of a print, having been lovingly crafted and artfully produced will easily exceed it's cost.
We strive to produce heirloom photography with the sole intent of pleasing not only the you of today, but also the you decades from today. We understand that life changes us all over time, and with those changes comes perspective; with our photography that perspective deepens the love you will feel with our classic and distinct style. There is no better way to relive and reconnect to the you of decades past than to rekindle your emergence on subsequent viewings.
We use only Premium Printing for all images!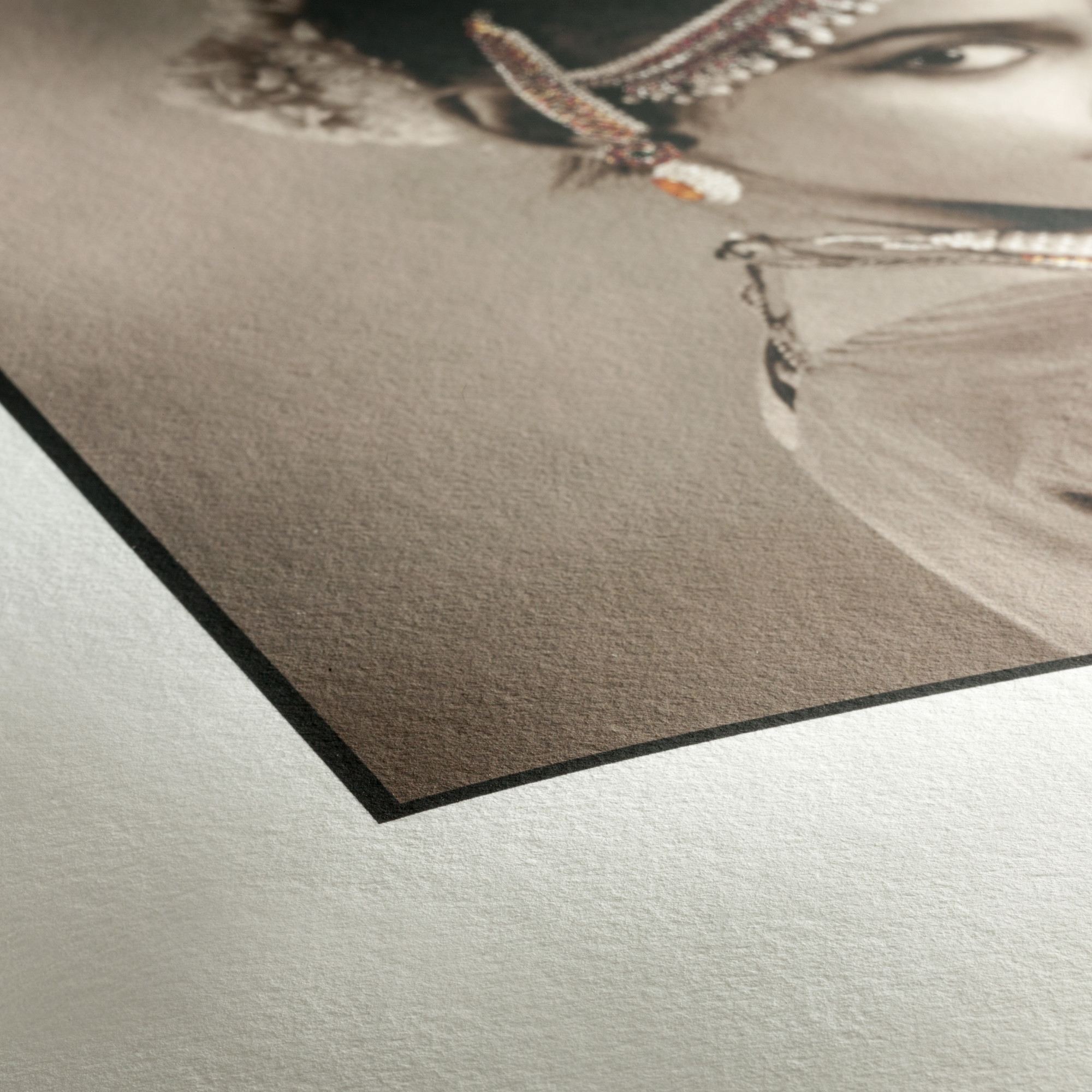 To ensure your satisfaction, our Premium Printing begins with select high-quality lustre and glossy papers as our standard choice.
These are not kiosk prints.
Yes, this costs a bit more, but the increase in quality more than justifies that cost.
You also have the choice of a wide range of art papers by Hahnemuehle, the choice of fine art printers around the world. Hahnemuehle papers are known for their textured surfaces which provide a vivid and life-like rendition of colors and gradients of light.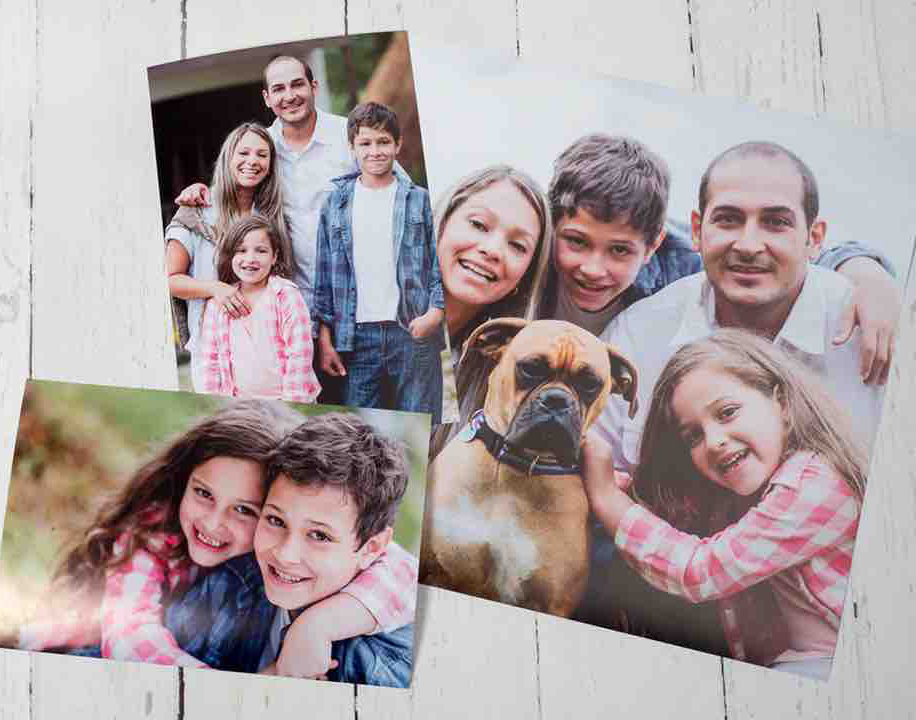 A wide range of mounting options are available from foam-core backing to metal plate prints up to archival inkjet vividity on gater boards for a gallery-ready presentation! All printing is handled by us, through a professional print house so that we can guarantee color correct and breath-taking work time after time. Every print order is custom! It's your print order - no packages forcing your choices. Just the prints you want and nothing more.
Whether you select our Premium Prints or opt for the luxurious choices of art papers your images are sure to be keepsakes treasured by your family. And every print ordered comes with a free web-sized download!
Canvas Gallery Wraps
Canvas Wraps are the easiest way to turn your photos into Masterpiece Artworks, and are more affordable than you might think!
Printing is done on the highest quality canvas and provides a time-tested surface sure to fit the emotional and artistic feel of any image.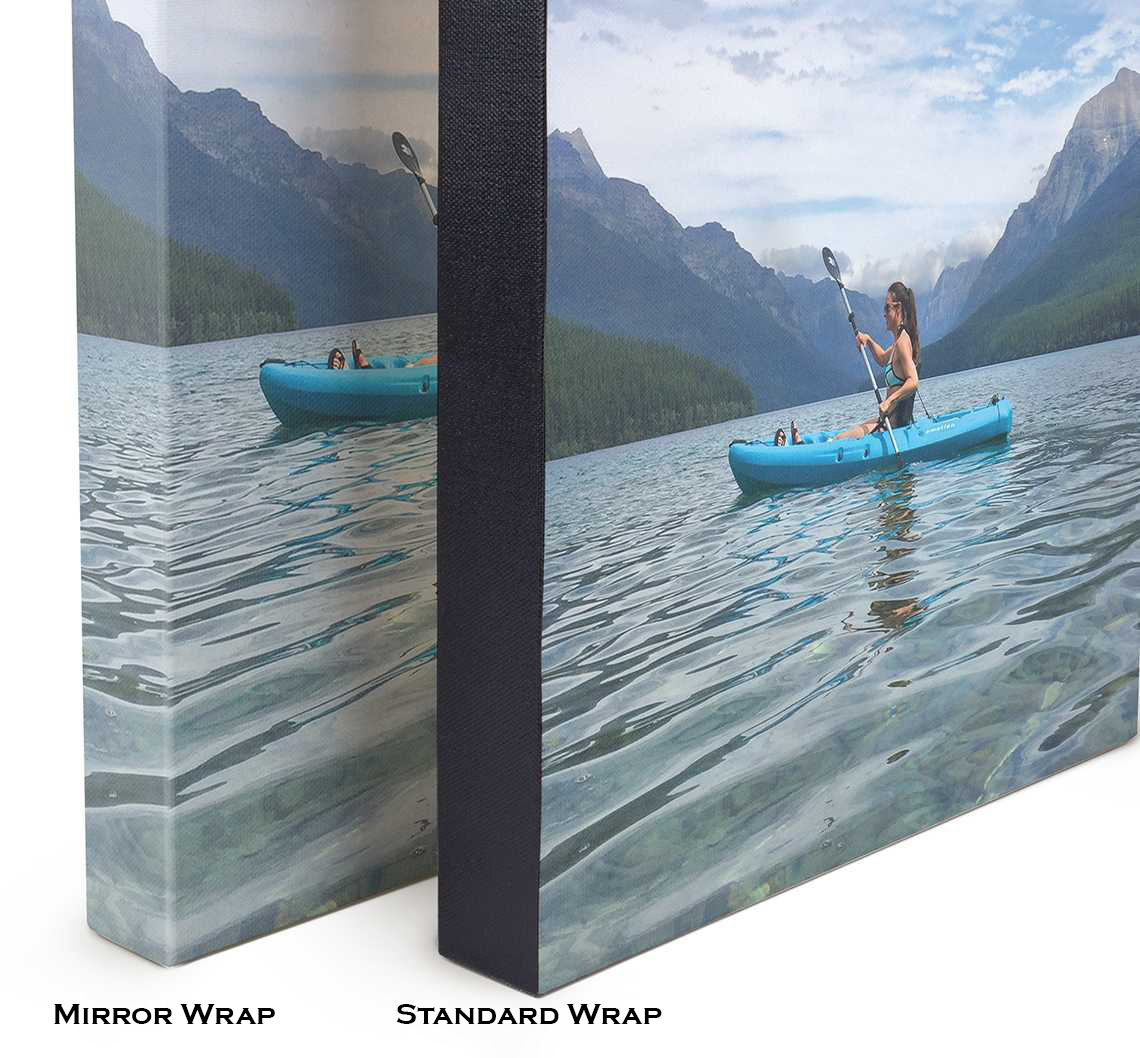 Frames of 1¼" and 1¾" depth are available, depending on the size of finished wrap and each print includes your choice of black or white border.
We can also Mirror Wrap your mounting for a small additional charge.
Many of our clients have remarked how their canvas wrap has become the focal point in their image display, the favorite print they own! From easy to hang 8x10's to prints suitable for a castle wall, we encourage you to consider the classic Gallery Wrap! As always, every print ordered comes with a free web-sized download!
Layflat Binding and Custom Book Layouts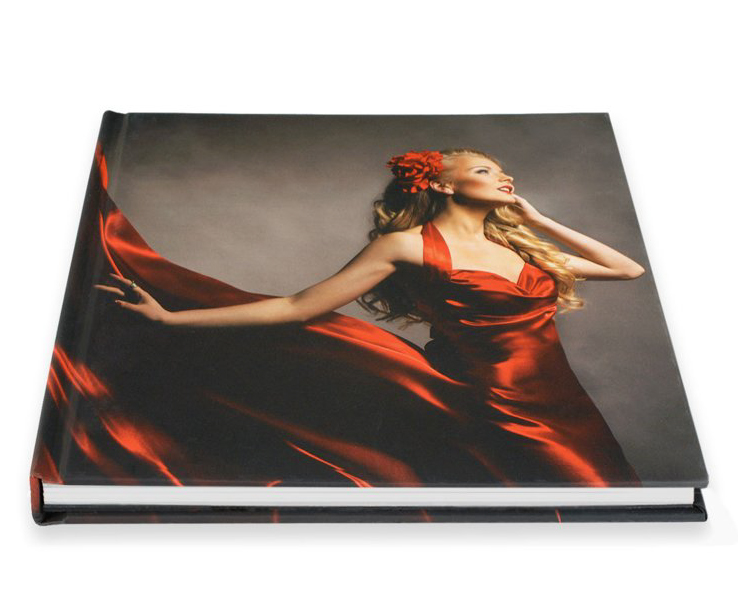 Your images, custom arranged and printed on thick, lusterous pages using the best binding method for a book that truly lays flat.
Our quality binding is the key to the best lay flat book available. And we spend the extra time to custom layout your images, doing collages, full page prints with or without borders, even centerfolds!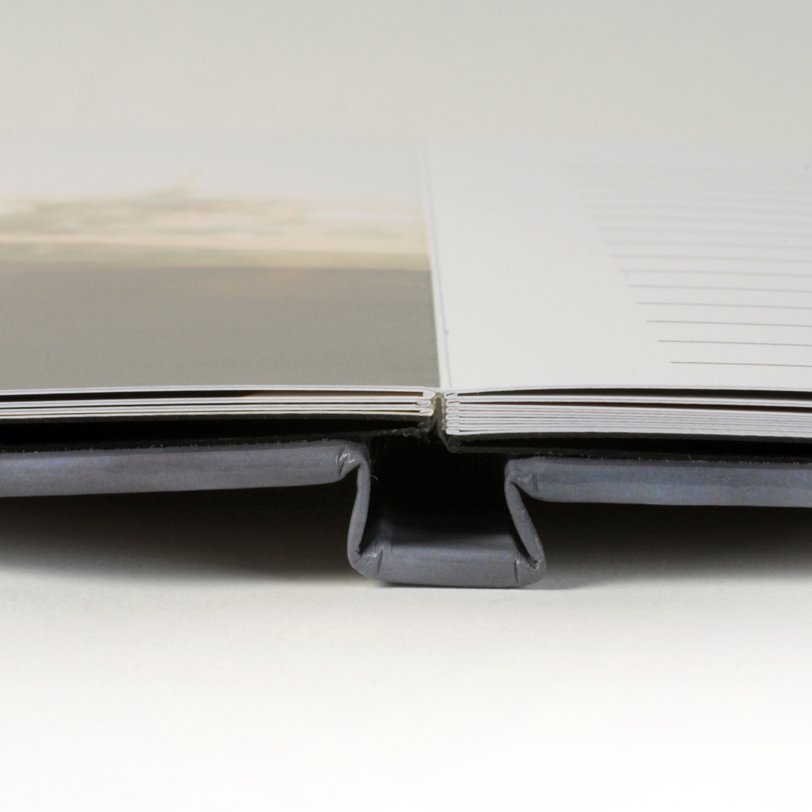 We believe the value of an image, finely crafted and meticulously printed exceeds its cost. And that value is made tangible each and every time the print is viewed. Hands-down, the best way to present your elopement, the beginning of your story together, or the intimate artwork you'll cherish for the rest of your life is to print it in a layflat book. Your story. Your memories. Your book.